Skip Navigation
Website Accessibility
Hello.....we survived!
Hi there!
Well...we have another year of The Great Yosemite Stamp Escape behind us! Thanks to everyone who attended and helped make it a success. We had great teachers...Monika Thomas, Carissa Wiley, Joey Atlo and Julie Kelly. I could not have gotten it without Melissa's help all year, as the event takes a year to put together and she is my "reminder". Thanks also to Linde and Robin who helped Saturday night, Robin also helped with some prep. Thanks to those who offered to help! We appreciate everyone!
It was really fun to see you all having a good time ......something that we have missed for a few years. We are working on The Great Yosemite Stamp Escape 2024 and have a tentative date but have not signed a contract with The Pines yet. I am negotiating with them to keep the prices down as much as possible.. I will keep you posted on the details. A number of people asked about reserving chalets or suites but I think you should wait until I negotiate the prices and can give you the direct number to call to get in my pricing block. You will know as soon as I know! Thanks to our great teachers this year who provided interesting projects and were so well organized. I will soon begin the search for 2024 teachers so if you know of a teacher that you would like to learn from, shoot me an email with their information. We want you to be able to plan ahead ...watch for further information.
As always we use lots of new product at Stamp Escape. Anything not sold at our "store" at the event comes back to the store. We have everything checked back in and out for sale. We have also placed orders for popular items that sold out. If there was anything you didn't get but want, we are happy to let you know when additional product arrives and ship to you if needed.
Just FYI...we had the new Tim Holtz 12" cutter in stock and it sold out. They are on re-order and if you need one, we can hold one for you when they come in.. We also sold out of the BEAUTIFUL glass mat from LDRS. If you looked at the glass mat and couldn't make up your mind but know you must have it, please let us know so we can put together a new order. They are 18"x24" and retail for $161.99. They are magnetic and come with four small magnets and a magnetic ruler as shown in the photo.
We also had several new items at Stamp Escape that sold out. Pink Fresh came out with these nifty little brass trays you dump your gems into while you work. The trays are shaped perfectly to allow you to "dump" all of the extras back into their packaging when you are done. What a great idea! They are also on re-order.
I am sure I am missing out on other news but being late (as usual) I will get back with anything I missed during the month..and hopefully that will include stamp escape info as well.
Thanks again to all who attended Stamp Escape, and to those who were not able to come, we hope to see you there next year!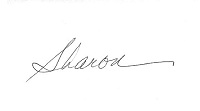 What's New?
By later this week we should have the new dog and cat collections from Doodlebug. For all of you animal lovers...or friends of animal lovers, these are the cutest dog and cat papers ever! There are great embellishments as well. In true Doodlebug fashion the coordinating prints on the back are super-useful and as you probably know, they keep their same colors year to year. You will always be able to use a paper you have had for 5 years (you do have paper that you have had 5 years, right?) with this new collection. The colors will match purr-fectly!
We have new small blending brushes from Pinkfresh. These were well received at Stamp Escape.The lucky attendees got a free brush to use at the event and take home. The brushes come in two sizes and are packed in sets of six. They are different from other brushes in that they are shaped like a regular (straight handle) round paint brush. The design makes it easy to get ink into small spaces, especially on stancils.
We have new stock on the Hero Arts Mini Die Cutting machine. If you are looking for a small machine for your craft desk, we suggest this one because the cutting plate is wider and longer that other brands, making it more useful.
We totally blew out of some basics at Stamp Escape....we have already received new stock on the black and white Sticky Strips from Taylored Expressions. We also have more Powder Tools. While we were at it we also added some new stamps and dies from them.
You will need to check out the new Glitter Drops from Pinkfresh. Everyone loved the beautiful colors, and right before Stamp Escape they came out with several ombre colors. They are super sparkly so they really show up on your project. We have received new stock and have almost all of the colors.
Even though this is a basic for us, I wanted to mention Art Glitter Glue. This is our all time favorite liquid white glue. I have personally used it for over 25 years, I try to mention to everyone who buys it from us that the company is extremely cautious about how their glue is shipped...and when. I always order when I know we will not have extremely cold weather. Liquid adhesives do not like to be too cold. Art Glitter is located in Arizona. I call them to place my order and they check the weather forecast as part of our conversation. My last order was unusual because we had just gone through the crazy snow storms. We decided they could ship to me but out of extra precaution, they also wrapped every bottle in a sheet of foam and foil! While I was on the phone, I mentioned needing the larger order for Stamp Escape. They surprised us with cute samples of glue and glitter for every goody bag and enough additional full size product to make several nice door prizes! Remember if you buy liquid gluie from unknown shippers on Amazon or other online companies when the weather is cold, you may not get what you paid for!
The OLO alcohol markers are getting rave reviews. Our customers are finding the transition from Copic to OLO to be easy. They like the OLO ink, brush tip, convenient system, and the price. Their customer service is great so this allows us to provide you with their product on a consistant basis rather than always being out of stock on your favorite color. We still have Copic pens (mostly Ciao and a few Sketch) on close out. We have no refills left. We are happy to explain the OLO system when you stop by.....we think you will really like them.
News Flash..just got an email.....The new Graphic 45 "Make a Splash" collection has shipped and should be here by the first of next week. It is one of those "Oooohhh, Aaahhh" collections! Monika brought samples to Stamp Escape for us to drool over! We have space on the G45 fixture waiting for it to arrive.
Check out the classes.... Kathy is off this month taking a much needed vacation, but both Melissa and Robin have great classes planned.