Skip Navigation
Website Accessibility
Happy Independence Day!

Newsletter
Hello Friends!
Each month as I write this I hope the world will be in a better place. I have hope that soon everyone will be healthy and this stress that has overcome us will be gone. I am so grateful for my crafters as I think we are able to occupy our hands and minds with projects that make us happy and can bring a smile to others, too. It has been interesting that in doing more shipping, I have been able to speak on the phone with those of you whom I don't regularly see. Our complaints and concerns seem to be the same.....we want to get back to normal....and most of us don't want that to be the "new normal".....we will be very happy with the same old normal! Wherever you are as you read this, we hope you are healthy and getting by as best you can. This too shall pass!

As I write this, I am waiting to hear the latest from the governor of California to see what effect today's decision will have on small businesses. As I have previously mentioned in newsletters, we have been lucky in Madera County to have low numbers....if having numbers at all can be lucky. I can't imagine how hard it is for our friends in areas where the numbers are so high and your neighbors are literally next door. There is definitely something to be said for wide-open spaces! If we make any major changes here at the store, I will let you know right away.

It has been fun getting

classes

scheduled and seeing everyone having a good time. This month we have four very different

classes

. Linda will be teaching her first book

class

. We know many of you have wanted to have

classes

other than cards, so here you go! Be sure to check out the

class schedule

for times, dates, and prices.
Most of our vendors are getting back up to speed, so orders are coming in on a fairly regular basis. Unfortunately, not all orders are complete so we are seeing more backorders than usual. This is very frustrating for us as we know it is for you. We do our best to get your special orders to the vendors quickly, but that does not always guarantee that they will be shipped immediately. Please be patient while we work through these tough times with our vendors.

If you haven't already checked out our

Facebook

page, you may want to do so. Generally, I send out one email a month to our email list or two if there is something major. However, we try to post new product arrivals, inspiration videos, etc on

Facebook

. We can quickly post links, photos or short videos on our

Facebook

page which can also be shared, so we hope you will follow us on Facebook.

Take care, stay well, keep crafting!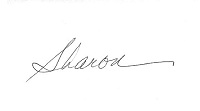 PS...I stopped writing to listen to the governor. Since we are in a very low incidence county, nothing really applied to us :) So at this point, it will be business as usual. By the way....yesterday Melissa and I made 5 face shields out of clear front report covers. We thought we were quite smart (thanks, youtube!) It didn't take us long and they are cheap! We made one that I kept and gave the rest to the thrift shop next door. It is so hard to wear a mask all day, and some of the thrift shop volunteers became light-headed trying to keep the mask on their entire shift. I am doing a trial run today and find the shield is far easier to wear than the mask which I also cannot wear the entire day. With the face shield, you really know it when you attempt to touch your face. Yikes, what a noise! If you are interested in my experiment,

here is the link

. I am pretty sure it is better than some of the other DIY protective gear.

---
What's New?
We moved some things around in the store...Lawn Fawn had outgrown its' space so you will now find it on the fixture near the desk. We are expecting the latest release from Lawn Fawn sometime late this month or early next month. We love to move things around just to confuse you!
Yes...we know you want everything from the Tim Holtz Distress collection in the new color, Speckled Egg. We are receiving the product sort of like a chicken lays her eggs........one at a time!.....Plop, plop, plop! As soon as anything arrives, we pull the special orders and contact everyone who has placed an order for that item. Hopefully the "Ranger Ink Chicken" will plop out everything at once very soon!
We received a fill-in order from Foundations Decor and also ordered a few seasonal items for those who love to decorate the cute wood pieces. Melissa has been doing a monthly wood class for three years but has decided to take a break and concentrate on her card classes. If you want something from Foundations Decor, we are happy to order for you. We place orders about every 2-3 months.

We are still trying to figure out a way to offer video classes for those who are not close enough to us to attend an in-store class. It would be helpful to know how many might be interested in either a Zoom class or a video link to a class that you can do at any time but would not be live. Any thoughts?
A class could include a kit like you might get at an in-store class (pieces cut and stamped), or could include stamps and dies with materials lists and maybe enough paper for you to cut the pieces to make the class cards. Let us know what you think you might like.

You may have seen the new Taylored Expressions dog and cat collections on our Facebook page. They are so cute and the cards we posted for inspiration will give you lots of ideas.

We have the latest release from Concord & 9th in transit. It includes the kite stamps and dies and some turn-arounds that create quick and easy backgrounds.

We also have the Heartfelt Creations collection that Robin is using in her class on the way. It will be here prior to her class.

As new things continue to arrive, we will post on Facebook or if there is any earth-shaking news I will shoot off an email...so keep an eye on your inbox!