Skip Navigation
Website Accessibility
Responding March Newsletter

Newsletter
I HAVE HEARD SOME OF YOU DID NOT RECEIVE THIS...SO HERE YOU GO!
Hi there!
The trees in front if the store are in full bloom! I guess that means Spring has sprung a bit early. We had a false alarm for possible snow this past werkend. Although I complain about the inconvenience of snow (I am gearing up to complain about the summer heat) we really need the moisture. We are holding out hope for rain and snow this weekend.
For those of you attending The Great Yosrmite Stamp Escape 2020, your final payment (if you only made a deposit) is due. For those on the waiting list, if there are any openings, we will be in touch. As we get closer to the event, we will send out information about the weekend and what you need to bring. We are gearing up here in the store. We should have product lists from the teachers this week or next. We contacted the featured companies to see if they are affected by product delays due to the Coronavirus. Fortunately, they all look good, so we should have plenty of product related to the classes in out little "pop-up" store at The Pines. This is always an exciting time of year for us...and a bit crazy. We look forward to seeing everyone at the end of April.
Just because we are ramping up for Stamp Escape, that doesn't mean we are not concentrating on all of the fun new products available for the floor. As you kno . I chose not to attend Creativation this year. I noticed beforehand that vendors were sending out information ahead the show which was unusual. I took advantage of some of the "non-show" specials. I also made sure I ordered from companies who chose not to attend. I wrote lots of orders, and we have had a pretty stead stream of product arriving.
We found a nice selection of paper from quite a few different vendors. You probably receive the digital catalogs I send out periodically. Orders from those catalogs have been paced and most have been received. We also ordered embellishments from Buttons Galore, Graphic 45, Doidlebug, and others. Embellishments have been slow to arrive as I believe they are more likely to be manufactured in China. We will receive large orders for Stamp Escape that will include product for the store. We try to make sure those who cannot attend also get the chance to own the hoodies featured at the event.
Stop by to check out new arrivals. As always, we keep newvitrms on tables in the classroom for a few days before they go out into stock. That way if you only have a few minutes, you can run in and see what's new.
See you soon,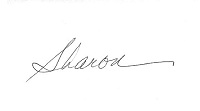 ---
What's New?
We gave beautiful floral papers from Echo Park and Carta Bellla. There are adorable Baby Boy and Baby Girl designs. We love the forest theme collection from Photoplay. We also have the two new paper collections from Lawn Fawn. Graphic 45 was shipped today......the new collections are simply to die for. There will be new Boy and Girl collections and fun stamps and new embellishments from Doodlebug, too. We have several other collections on the way or on order. You will love them all!
---
Check out
classes here
and follow us on
facebook
.