Skip Navigation
Website Accessibility
Are you ready for summer?

Newsletter
Hi There;
Today must not be my day.......I had the newsletter almost done and somehow deleted it. Don't you hate when that happens? Here I was making great progress while Julie Kelly has a group of ladies working away in the classroom....and poof! Julie is here teaching classes with Avery Elle and Hero Arts. Be sure to watch for her future classes....probably in September.
We are just about done with special orders from Stamp Escape. We only had a couple of things that were back ordered. If you had given me an order at Stamp Escape or afterward for product used at the event and have not heard from me, check your email or give me a call. Speaking of Stamp Escape, as soon as I get these orders taken care of, I will be finalizing teachers for 2020. Finding teachers with talent, who can also teach, and are available on our weekend can be challenging. I will keep you posted when I know more.....watch your email.
I don't know if you have seen the Hero Arts National Parks stamp set, but one of the stamps is, of course, Yosemite. I asked my friends at Hero Arts if they would be willing to just sell me the Yosemite stamps. I just heard today that they will do this for me, so I have ordered and should have them soon. I think they are a great souvenier for our visitors and also will look great on our envelopes!
In July, Melissa will be starting a new monthly wood project. This one is quite different, and will be lots of fun. In the July class, you will assemble the sign and make your summer decorations. There will then be monthly classes for whatever holiday is coming up. Check out the July class project...
We are scheduling dates for Julie to return, probably in September, to teach Halloween and Christmas classes. Also, our friend, Linda Mosely is moving back to the area and will hopefully have some time to teach. We will keep you posted.

Be sure to check out our class schedule and call or stop by to sign up!

See you soon;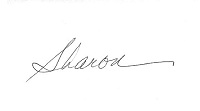 ---
What's New?

We have the new 5" and 6" Haberdashery Tim Holtz Scissors. They are very sharp and excellent quality made by Tonic.
The new Hero Arts Reactive Inks are so creamy and fun to use. They blend great with the Life Changing Brushes, and are water reactive. You will love these inks.......yes, you do need another kind of ink!
We have new stamps and dies from Avery Elle. We also re-stocked the mesh bags and storage pockets so if you were waiting for them. they are here.
New colors of Nuvo Drops have arrived. We also have Nuvo Gems......each color has a unique shape gem. There are 3 sizes of that shape/color in each bottle.....very cute!
We have filled in on Gina K ink cubes, ink refills and heavy weight cardstock.

We also have a new shipment of the 10 pc set of Life Changing Brushes from Picket Fence. They completely sold out at Stamp Escape after Julie demonstrated them. For those of you who are a bit heavy handed when you use a dauber to create backgrounds, these brushes will really help you create a smoother. softer background.

I love the new Sand embossing powder from Hero Arts....it really has the look and feel of beach sand. They also have a new Sparkle Sea embossing powder. It is clear with some blue and sparkle...really pretty.

When you look at the classes, take note of the Stamp of the Month board. We are excited to have a new board from Pat at Northwoods Rubber Stamps. Her vivid colors (tombow markers) and use of ultra fine glitter make her images really stand out.

In case you have been waiting for Art Institute Glue which doesn't ship in cold weather, it is now here. We have plenty of the 2oz bottle and the 8oz refill. Time to stock up.

This year our July classes are planned to get you inspired about Christmas....we will have Christmas in July with all classes a Christmas theme.

Remember to like us on Facebook and check out our classes!

---