Skip Navigation
Website Accessibility
Spring is coming (I hope!)

Newsletter
Hello everyone;

If you have been watching our facebook page, you are aware of my moaning and groaning about the snow. I really do love it, but I am not great with being "snowed in" I decided I had better not commit a crime that might put me in solitary confinement, that would not be my cup of tea! I am so happy to see dirt again. I still have snow on the ground where I haven't driven. I had the driveway cleared five times and although it is expensive, it is better than walking in deep snow and ice. Things are starting to get back to normal as the last storm was warmer and we think the one coming in tonight will also add snow above 7000ft. That's OK with me. So I am done whining for now!

Stamp Escape is just around the corner. In less than two months, we will be gathering at The Pines Resort at Bass Lake for a fun-filled weekend of crafting. If you have registered and have not paid your final payment, it is due now. I will send out notices next week to those who still owe and will include the amount that is outstanding. Keep an eye on your inbox!

February has been pretty crazy around here. Not just the weather, but box after box after box arriving. We have tons of new merchandise. At this time of year we start getting all of the merchandise I ordered at Creativation. I think we also like Spring products as they are pastel and cheerful. It is pretty bad when the UPS man comments on how many boxes he is delivering. "I see you've been at it again!"

If you have not heard, Provo Craft has discontinued the Cuttlebug die cutting machine. We tried to order replacement plates for those of you who still own a Cuttlebug, but they were unavailable. So, take care of the plates you have and put pennies in your piggy bank for a new machine. Once your plates are history, so is your Cuttlebug. I am pretty sure you will want a Gemini Jr.

Be sure to check out the classes for March. Robin had to cancel her tent pop-up card class twice due to bad weather, so if you want to make her happy, call and sign up for the class. She said this will be her final effort to teach this fun class. Melissa and Kathy also have great classes planned that are totally different in style. There are 5 Saturday's this month and we have been discussing starting up something we did a long time ago. We called it Shoebox. Here is how it works. You sign up (10 maximum) as you would for any class. Each attendee designs a simple card that can be completed in 15 minutes. As soon as we know how many people have signed up, we notify you, and you make your sample card and that number of kits. On the day of Shoebox, you bring your sample and kits in a shoebox (get it?) or something similar, and each person takes a turn "teaching" the others how to make their card. There will be no class fee. Trust me, this is really fun! I hope we fill up with 10 "teachers"!

We hope to see you soon....stay dry and pray for high snow elevations :)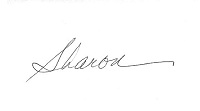 ---
What's New?



You may have seen our Sparkletz and Premium Sequins collections on facebook. To say we have sparkle is an understatement. The Sparkletz are a mix of sequins and different little gems. They are perfect for shaker cards. We have sequins in every color and then some!

Our Lawn Fawn order is so much fun! Three different paper collections, stamps and dies featuring gnomes, foxes, bunnies.....and of course we filled in on Lawn Fawn Glue Tubes! A great glue for a great price.

New papers from Authentique....a great masculine collection and their vintage Easter collection. The Easter collection has the most wonderful colors and can be used for cards other than Easter.

My Favorite Things stamps and dies featuring adorable puppies, birds, great word stamps and some basics. Check out Melissa's class cards.

Tim Holtz Alcohol Pearls and Distress Oxide Sprays are here, too.

We have our Penny Black order and Tonic/Nuvo order (both ordered at Creativation) waiting on the back table to be opened. I know there are a couple of adorable St. Pat's Day stamps in that box from Penny Black. Here's a secret....I have no idea what I ordered from Tonic/Nuvo.

Stop by to touch and feel everything! Like us on facebook, and check out the March classes.

---