Skip Navigation
Website Accessibility
Merry Christmas and Happy New Year!
Hello friends;

I hope you are surviving the usual holiday crunch! It is great to see winter weather finally here with good soaking rain, and a possibility of snow in our area (not at store level, though) tonight. We are sad that so many have suffered unimaginable losses throughout the country this year. No matter what the cause might be, loss is loss. We hope as you read this you, your family, your friends, and your fur-babies are safe.

As the year end approaches and we are looking toward 2019, we are thinking about changes, and how we can best serve you. We have a few questions to help send us in the right direction. Since I have not invested in a survey program, if you have a minute, can you just shoot me a quick email with a few comments from the list here:

As a cardmaker/stamper, would you say your style is...
___cute, whimsical, images kids like
___clean, not fussy, can be simple but elegant
___dimensional, shaped flowers, lots of detail
___stamp oriented, with lots of coloring
___stamp oriented with little to no coloring
___die oriented
___die obsessed!!!!!!

What are your favorite companies?______________________________________________________________________
Do you buy online? yes____no____ Which companies?___________________________________

With AFCI...formerly CHA, formerly HIA...:) approaching, your answers will help us zero in on the companies that will interest you most. It is very difficult to buy for the store, and for you, unless we know your style and interests, so your help would be greatly appreciated!

Now, I have more work for you....first, as you know we have always kept our class prices at rock-bottom, low. Currently the majority of our classes are $18 for a 3 card (or equivalent) class. Of course the wood classes and blitz classes are more. As of January 1st, we are making a modest increase, raising the $18 class fee to $20. Many of our regular students have suggested this and I think it is only fair to the teachers that they are compensated for their time and materials.

Now for a couple of additional questions:

What would you like to see in the way of class content?

___2-3 cards...do you prefer generic specific themes such as holiday or birthday
___8 card blitz...quick and simple
___dimensional project like boxes and books
___more "artsy" projects such as mixed media
___tell us what you want.....we want to make it happen~

OK...that's it for your hard work. We hope we can make adjustments in our class schedule and inventory that will make your crafting life even more fun!!!

We have new product ordered, and even though December is generally a slower time for new product arrivals, we couldn't wait for some of the new goodies......

We wish you a very Merry Christmas, and a Happy, Healthy New Year!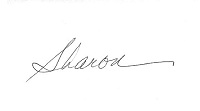 What's New?

We have an order on the way from Foundations Decor. Our wood projects are becoming more and more popular for home decor and as gifts.

We couldn't wait to order from Memory Box/Poppy Stamps. They have this great new line of Art Deco stamps and dies. There are so many possibilities for these dies and of course the word stamps are sized to fit. We also ordered their cute Whittles. I mentioned them on our facebook page with no clue about what Whittles actually are. They are images of animals, wood frames, etc. that look like they are whittled out of wood! Very cute!!!

We also have a smallish order on the way from Impression Obsession, but we are sure to find plenty to order after AFCI.

Lavinia has also come out with a larger new release. The last one was only a few images, but this new one has wonderful new fairies and foliage. We will definitely order these new images.

We just got word that DoodleBug will now we producing Bella Blvd papers. The designer for Bella Blvd is battling cancer and DoodleBug has the ability to produce and market the line which will take a lot of pressure off of her. DoodleBug is a great company and I know this will be a wonderful partnership.

Watch your inbox during the month. We will update everyone on the results of our little questionaire. Thanks for participating.