Skip Navigation
Website Accessibility
The Cat's Meow News is here!

Newsletter
Hello everyone;

Here we are almost half way through the year. Can you believe it? I hope to have a special email out sometime this month with information about the 2019 Great Yosemite Stamp Escape. Keep an eye out for an update.

We are so happy to be able to sell Gina K products now. Everyone loved her at Stamp Escape and she certainly is the queen of internet crafting. We are now selling her cardstock, ink cubes and reinkers and stamps as well as her Foil-Mates and Foils.

We have received just about everything that was special ordered following Stamp Escape. I think we have bar magnets and a couple of other small items in transit, then we should be able to contact everyone who has not yet heard from us regarding special orders.

We are also happy to announce that we will now be ordering from Birch Press. Birch Press is a sister company to Memory Box and Poppy Stamps. We will be placing our initial order from them June 15th. Here are links to their catalogs. 2018 Catalog and 2017 Catalog You may have seen the fabulous layering die sets on some of the internet blogs. The endless possibilities these dies present are amazing. If there are things you particularly want us to order, please let us know prior to June 15th. It is always fun to add a new vendor, especially one we have a relationship with and one that is innovative.

We are starting to see new releases from our vendors for late summer and fall merchandise. I just received (haven't even looked at it yet) an email with new images from Lavinia! We love our friends from Wales. They are a joy to work with and their images are very unique.

I hope you are gearing up for summer and are having a great year so far. I am so pleased with all of the fun things I am seeing in the crafting industry. We are working hard to keep you up to date. My class this month will be inspired by all of the internet posts....yes, we spend too much time on the internet......String Art! I have been working to decide what I think the best combinations of string/yarn, paint/ink, and papers are. This will be a fun class with lots of experimentation. You will never have an outcome 'exactly like the teacher', or another student....every creation will be unique.

This month, Melissa is also teaching a card blitz. Her Make 8 Card Blitz will be a lot of fun with no card taking more then 15-20 minutes to complete.

Robin has created three cards with fabulous detail using Dove Art stamps. They are all masculine themes and can be used for any of the men in your life.

Check out the class schedule here and call or stop by to sign up.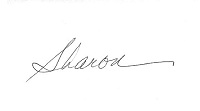 ---
What's
New?




Of course, Gina K products. We are creating a Gina K Corner with all of her wonderful cardstock, inks and images in one place. All color coordinated and gorgeous!

I don't know if I told you last month that we have the fabulous "Purple Tape" in stock. This is a low tack tape that is even better than washi tape to hold your dies in place. I think it will be our new "must have".

We received an order from Whimsy with mainly Dove art stamps. We love Jennifer Dove so much, and had a lot of demand for many of her images. I know you will love the cards Robin created for class with three of them.

We have a new release from Penny Black that I love. It is part of their watercolor collection. The floral images are beautiful and the card ideas are gorgeous. Very feminine and versatile.

New dies and stamps came in from Taylored Impressions and are flying out! You have to be fast around here!

I am sorry to say that the Tim Holtz Glass Mats that we ordered from Tonic (the manufacturer) at the show in January have yet to arrive. I just received another tiny part of the large order I placed, but I have to say that I am more than disappointed that it is almost 5 months and I don't have my full order. If you are on the list for Glass Mats, I have not forgotten you.

We are really happy to have made the switch to Memento as our go-to die ink. We are loving all of the yummy colors and I was very impressed with their help to get inks to me before Stamp Escape, and to keep me informed about availability.

As I mentioned above.....check out the Birch Press catalogs and send us your wish list, watch for information of Stamp Escape, and stop in to day Hi when you can!
---