Skip Navigation
Website Accessibility
It's a New Year..we hope yours is great!
Hello friends;
Happy New Year. The gang at The Cat's Meow wishes you a healthy, happy, prosperous (and crafty) new year. We look forward to bringing you the latest in innovative products, and inspiration. Speaking of which, Melissa, Robin and I will be flying off to Phoenix in a couple of weeks to attend Creativation. This is the annual trade show for the crafting industry and a place where vendors share all of their new products and ideas. We are always on the look-out for new tools, and this gives us a chance to do hands on testing and comparisons. The vendor booths are also filled with stamps, dies, coloring methods, and samples to motivate us, and you! We will try to post on facebook while we are at the show, so be sure to follow us if you don't already. Before we leave (Jan 19th), if you have special items or categories you want us to specifically look for, let us know. For example if you are having a hard time finding a particular theme of stamps, just call or email us and we will be sure to look for you.
This event also gives us the opportunity to visit with our teachers for Stamp Escape 2018. Since the products we see there will probably be the most recent releases prior to April, we will be able to give the teachers input on what we think you might like for your projects. As usual, we are trying to give you a good variety of fun ideas and techniques in the Stamp Escape classes. Speaking of Stamp Escape, don't forget, if you have not paid in full, your balance is due March 1st. We do have people on the waiting list so make sure you get your final payment in by the end of February. We will be keeping everyone attending posted on important information as we get closer to the event. It will be fun to chat with our teachers, Gina Krupsky of Gina K Designs and Stamp TV, Julie Kelly from Lawn Fawn, Jennifer Dove from DoveArt Studios, and Karen Burniston from Karen Burniston Designs.
We set off a bit of a fire-storm in December when we received a nice shipment of Gemini Jr. Die Cutting Machines. Over the past year, we have had several people asking for machines that were more automated and easier on their hand and arm joints. We have had the Evolution with the optional motor, but you have to push a button to engage the motor and hold it down the entire time. We have never carried the Vagabond, but have friends who have had several and have had issues with them. The Gemini Jr seemed to be the best of all options. It is compact, well made, does not take up a lot of desk space, and best of all, you turn it on, insert your sandwich of materials and away it goes. When you remove your materials it goes back to "sleep" until you "wake" it up again with your next item ready for cutting. Best of all, during testing, it easily cut those pesky dies we almost threw out because we had to shim and shim and shim. To say the least we were impressed! Melissa grabbed the first one out of the shipment and LOVES it! I got glowing reports from others who talked Santa in to fitting one in their stocking. I like that the machine sits silently after you turn it on waiting for you to insert your materials. I also like that it comes with everything you need....no need to buy plates that should be included...just my opinion! So...if you need a new toy for 2018, the Gemini Jr may just be it! Click here to see more about the Gemini Jr. We do have one machine left in stock, but have more on the way.
We have new paper, stamps and dies that have recently come in, however as usual, the BIG shipments start coming in after Creativation. Be sure to check out our January class schedule and call to sign up for the classes that interest you. We have lots of fun classes planned for the next couple of months that we think you will like.
See you soon,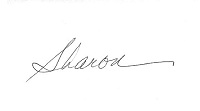 WHAT"S NEW?
In brief.....stamps and dies from Taylored Expressions (watch for these in upcoming classes).
Stamps and dies from My Favorite Things.
Stamp sets from Concord and 9th (a company new to us) and more on the way!
Great new western themed cardstock...These papers are fabulous for your cowboys and cowgirls, men's cards, or just anyone who likes the warmer toned colors. We LOVE these papers.
We also love the way the Graphic 45 Fairy cardstock selection goes so well with our collection of Lavinia stamps and backgrounds.
Of course, the best new item is the Gemini Jr. which by the way, is from the UK, thus the nice British man narrating the video! I know you will want to know the cost of the machine. It is $179.99 and worth every pence! ....British humor!