Skip Navigation
Website Accessibility
May excitement!

Newsletter
Hello everyone;

What a busy time this is, getting ready for The Great Yosemite Stamp Escape! Even though this is our 16th year for this event, there is no less excitement (or work)! Just because we like to make things even more difficult, we bought some new fixtures for the store and started moving things around. I think in the world of retail, the rule is "you move one, you move them all". Right now we are trying to figure out where we put everything :)

Of course, we have been receiving LOTS of merchandise related to the classes at The Great Yosemite Stamp Escape. It has all been checked in and repacked to be taken to The Pines for the sales time Saturday night. This week we will be putting together the goody bags (which are not bags) and door prizes which always add a lot of fun to the event. We are excited to have teachers who offer a wide variety of styles and projects. We have our rooms blocked for next year (May 4, 5, and 6, 2018). We have not, however, received our contract for the meeting rooms, so we will not be taking registrations until that is all squared away. For those interested in attending next year, keep an eye on your email as I will send out information as soon as we have everything confirmed.

Just a note for Stamp Escape attendees. In an effort to speed up Sign-In, when you arrive, you will only pick up your badge (with your class schedule) and your good bag. You will not deposit door prize tickets or mystery basket items until we are all at The Pines. You will have all day Saturday and Sunday to do that.

hmmmmm, will this fit in my car?????

For those who are unable to attend The Great Yosemite Stamp Escape, there is a LOT going on in the store!!! Besides moving everything around, we have a lot of new merchandise. We hope you will like the way we have things arranged. We think things are easier to see and reach. As always, we welcome your feedback. We also like to hear about what you want to add to your crafting stash! If we don't carry it, let us know and we will certainly consider adding it to our inventory.

On a personal note, and in response to many inquiries from our customers......I think most of you know that I am very involved with our local SPCA. We finally have equipment at the site of our new shelter. Some Grading, tree removal, and drainage work is being done. In answer to your questions.....yes, the EMCSPCA does take a tremendous amount of my time. Needy animals are my passion and the shelter project is something I, along with a core group of my friends, have worked on for 25 years. It is very exciting to see things finally happen.

However, even though I am busy with the SPCA, I also love The Cat's Meow! I think because of some recent store closings, people have asked about my plans. I plan to be here for your crafting needs as long as you all want to craft! As long as coming to work every day is fun, I will be here. Melissa is a great help as you know. Between the two of us, we try to cover all of the bases and work our schedules around our personal needs. Most importantly, your support keeps us going. Thanks to all of you, this November, we will celebrate 22 years in business.....I will be forever grateful for your business and friendship.

We are very happy to announce that our very own, Robin Clendenning, has been chosen to join the Heartfelt Creations Design Team. There was a lot of competition but those of us who know Robin's talent had no doubt she would be chosen. She will be designing four projects a month for Heartfelt Creations so be sure to keep an eye on their facebook page and blog to see her newest creations. I think Heartfelt is a perfect match for Robin. Please join us in congratulating her!

Remember, the store will be closed Saturday May 6th and Sunday May 7th while we are at the lake for Stamp Escape There will be business as usual the following week.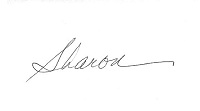 ---
What's New?
Well, actually everything in the store looks new! Amazing what 2 weeks of insanity can do to make things look different! We have gotten things that really are new, though......

The Fairy Tales collection from Doodlebug is here. Now I am not a Unicorn/Princess/Knight fan.....but I have to say this is one cute collection. How cute can Unicorn and Castle paper clips be? Very cute! This is a great collection for kids and anyone who loves a good fairy tale.

We have the new Spellbinders Platinum 6 die cutting machine in stock. I got one for the store after CHA to try it out. I always want to know that anything I stock is good quality and frankly I had not carried Spellbinders Grand Caliber for years because of design flaws. The company assured me this new machine was completely redesigned. After using it for a few months, I really like it. The internal mechanism is all metal, no plastic and it is geared to take fewer revolutions of the handle to pass the dies/folders through. There are several things I like.....It is compact and would be easy to take with you. The base plate has pictures of the different sandwiches. Best of all...it comes with everything you need....all plates including cutting and embossing. It also has the rubber embossing mat. The price is $119.99 which is comparable to other machines, some of which need plates purchased separately. You are welcome to check my machine out if you are in the market for a new die cutting machine.

We have the new Tim Holtz Distress Crayon Storage Tin in stock. Just FYI, it also holds Distress Reinkers very nicely.

There are new products from Tonic Studios....of course, we have the Nuvo Jewel Drops, the Nuvo Creative Pens (alcohol), Nuvo Glitter Accents, and this week we will be getting a sample of their new hybrid ink pad. We understand it is perfect for both water based and alcohol based markers. Our friend Gary Torres at Tonic (if you were at Stamp Escape last year you met him) is very generously sending us a sample to try. He knows he will hear back from us.....good or bad!

If you are looking for Gina K Creative Foils, look no further. We have everything including foils and toner sheets. Melissa taught a class with them yesterday and everyone's cards turned out great.

We also have a few more pieces from Foundations Decor. These are the wood pieces that Melissa is using in a monthly class. Last month the class consisted of the letters HOME with a cute flower pot that can be switched out with the O. This month her class will be the Ice Cream Cone and a really cute coordinating Ice Cream Sandwich Box. In June the wood piece with be Uncle Sam, and in July it will be a watermelon slice! If you didn't get in on the first class, you can always catch up and at the end of 12 months, you will have the word HOME with 12 seasonal pieces as "O" replacements. Check them out. ....



Catch-up pieces from April! May class June and July samples

If you are looking for a great pair of small sharp scissors, check out the Tim Holtz (Tonic) 5" Snips. These are a must have!

Following Stamp Escape (give us about a week) we will have product (relating to the classes that were taught) in the store for purchase. It does take us a while to get all of our accounting done relating to the event and getting things out on display.

We look forward to seeing everyone for Stamp Escape...and hope everyone has a great time!

Check out the classes for May at our website. and be sure to like us on facebook!



---